Russia has fiercely criticised the US for convening the UN Security Council over protests in Iran.
Russia's envoy Vassily Nebenzia said involving the council an "internal affair" damaged the top UN body.
Minutes earlier, US Ambassador Nikki Haley praised the protests as a "powerful exhibition of brave people".
Iran's ambassador said the US was abusing its power as a permanent member of the council. At least 21 people have been killed in the protests.
They broke out in one Iranian city in late December and quickly spread, with slogans chanted against the government and ruling clerics.
On Wednesday, the head of Iran's Revolutionary Guards declared the defeat of what he described as "sedition" in the country.
A number of countries criticised the US for convening the emergency meeting of the Security Council.
The US had "lost every shred of moral, political and legal authority and credibility in the eyes of the whole world", Gholamali Khoshroo told the gathering.
His Foreign Minister Javad Zarif tweeted to say that the Security Council had "rebuffed the US' naked attempt to hijack its mandate".
At the meeting, France said any interference in Iran's affairs would be counter-productive and that recent protests there, while worrying, did not threaten international peace and security.
Ambassador Francois Delattre said the international community must commit to fully implementing the nuclear agreement with Iran – which the Trump administration has refused to recertify.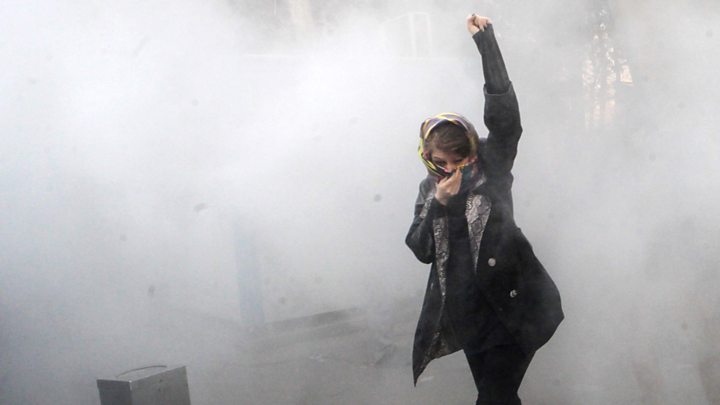 All copyrights for this article are reserved to bbc world